Empire Magazine team has unveiled their two covers that will be featured on the latest issue of their magazine.
The main cover, which is the one that you will be able to find in newsstands everywhere, is the one featuring our favorite bunch of unlikely superheroes Star-Lord, Rocket Raccoon, Groot, Gamora, and Drax.
Subscribers will also get a look at the villains of the film; Ronan the Accuser, Korath, and Nebula.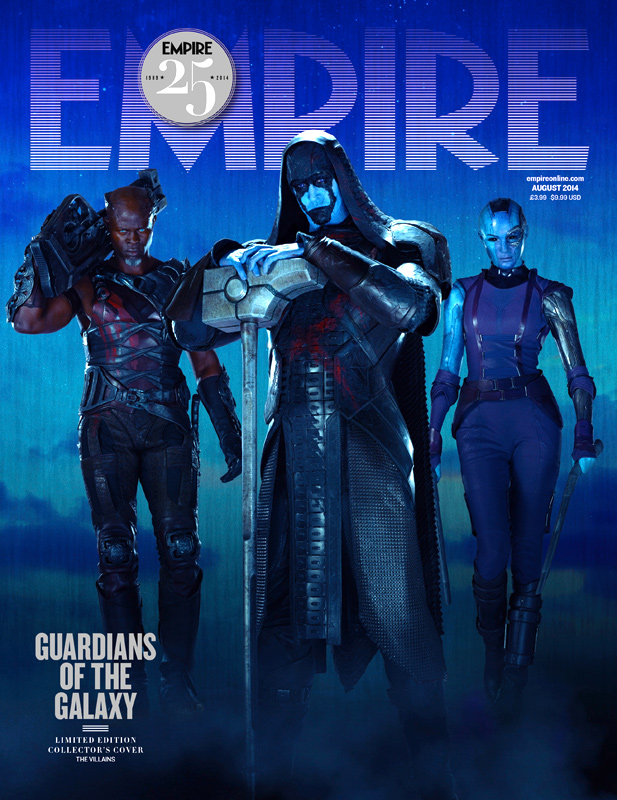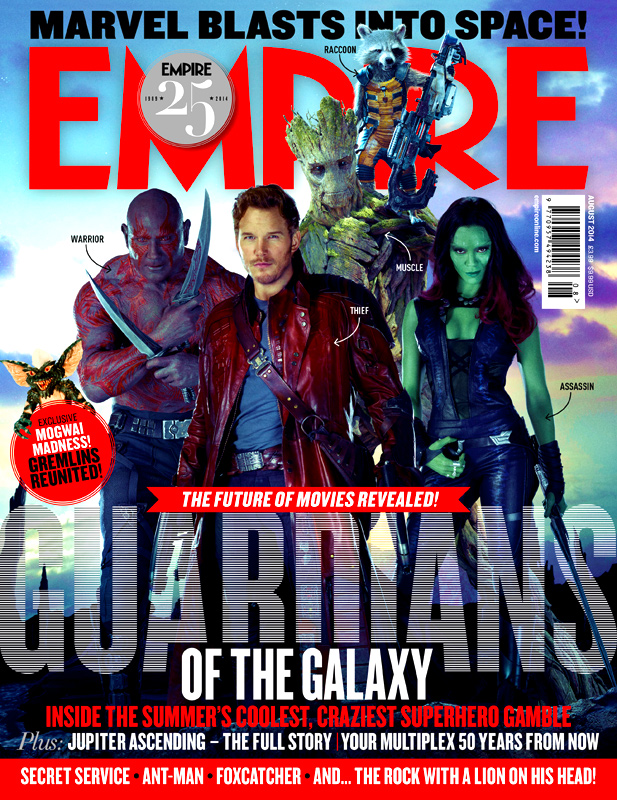 The magazine's set to hit newsstands this week.