Halt and Catch Fire will be screening on Saturday, March 8, 11:00AM – 11:42AM at SXSW. The 42 minutes long episode will be shown at AMC Theater in Texas, USA. You can find more information here.
We now also have the very first episode still and it features Lee Pace as Joe MacMillan.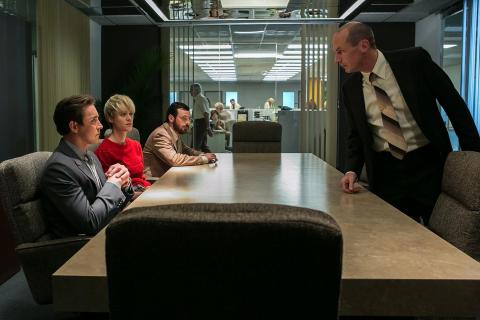 The second episode is now completed according to Mr. Ross. Four more to go for now, if I'm not mistaken.
The show is coming to our screens this Summer, in June to be specific, and will be distributed internationally through Entertainment One (eOne) Television.