I hope you all enjoyed The Hobbit: The Desolation of Smaug worldwide redcarpet premiere yesterday. If you didn't get to see it yet, you can watch the recorded version bellow.
Many fans have been wondering why Lee Pace wasn't seen in Los Angeles yesterday. The answer is simple – he is filming Halt & Catch Fire in Atlanta. I (unfortunately) had no information regarding his appearance, but hoped he could make it and be there with the rest of the cast and crew. Anyway, we should be happy he's busy working on another project!
Here's a photo he took with a fan in Atlanta on December 1, 2013.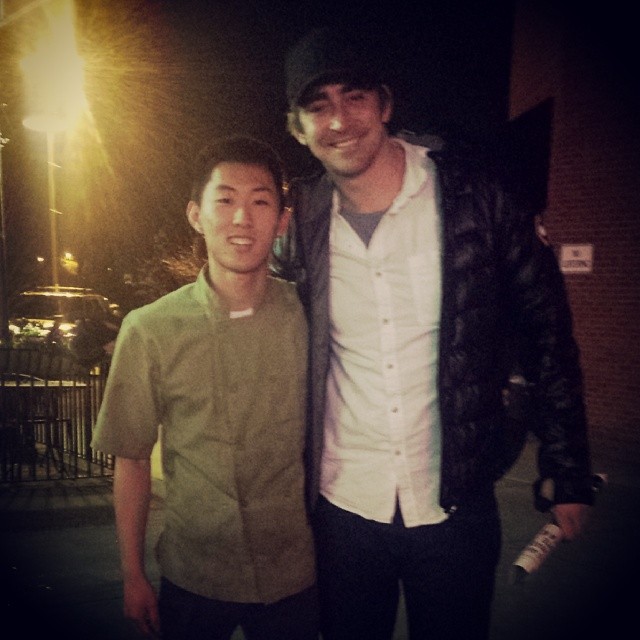 Thanks to Jennifer for sharing it.